Iran claims 2nd launch of monkey into space and back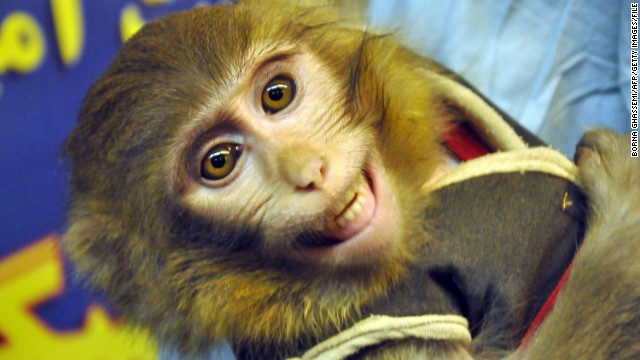 This is the second time Iran has sent a monkey to space. The first one, pictured, was sent to space earlier this year.
(CNN) -- Iran says it has sent a monkey into space for the second time, representing the nation's latest step toward sending humans into space.
Iranian President Hassan Rouhani tweeted about it Saturday.
"In total, this is the 2nd monkey sent into space & returned in perfect health to #Iran. I congratulate the Leader, scientists & the nation," Rouhani said.