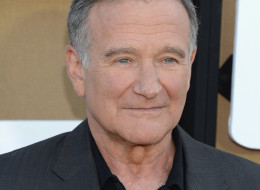 Beloved actor Robin Williams was found dead on Monday, police reported.
He was 63.
The apparent cause of death was suicide, authorities said.
Williams was best known for his starring roles in classic comedies like Mrs. Doubtfire and Jumanji. He won the Academy Award for Best Supporting Actor for his portrayal of Dr. Sean Maguire in Good Will Hunting.